CAS, the world's authority for chemical information, and PerkinElmer, the global leader on improving human and environmental health, collaborate to combine the power of two leading chemistry solutions: SciFinder® and ChemDraw®.

The functionality of this landmark collaboration enables ChemBioDraw Ultra 14 users to initiate a SciFinder search from within the ChemBioDraw interface, and then be taken to the related search results within SciFinder.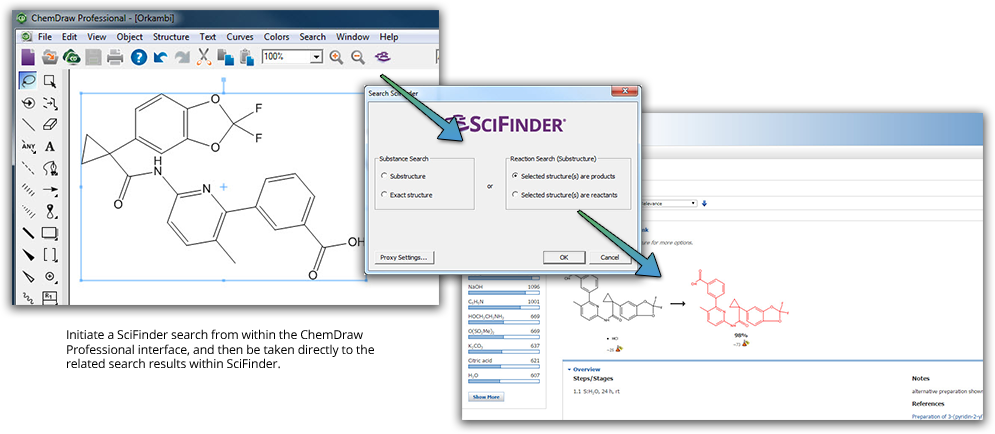 The ChemBioDraw platform is a digital drawing tool for chemists and biologists to create publication-ready, scientifically intelligent drawings for use in ELNs, databases and publications.
SciFinder® is a research discovery application that provides integrated access to the world's most comprehensive and authoritative source of references, substances and reactions in chemistry and related sciences, which are collected, organized and indexed by CAS scientists.
Finding the research you seek has never been so easy

Initiate a SciFinder search with access to comprehensive content, including more than 80 million molecules, from within ChemBioDraw
Search for substances and reactions in a variety of literature all with a simple click from your favorite drawing tool
Find more information and innovation in less time; no more cut and paste between applications